You put a lot of heart and soul into your workouts and fitness regime. You need a resource that matches the dedication you have to meet your goals with customized fitness plans. You'll find what you need at F3 Fitness. Our staff is adept and trained in helping you achieve your goals. We put a personalized program together that addresses your current fitness level and meets you where you are. Your goals project your advancement.
Your personalized plan can incorporate a number of different techniques, including small group training and one-on-one personal training. The key to maintaining a fitness program is developing a confident approach that associates your next workout with a positive direction. Our staff is friendly, approachable, and experienced; you'll always be glad to come back. ​​​​​​​
With our balanced approach to fitness, we provide solutions to a diverse range of limitations. If you need post rehab training, specialized exercises for Parkinson's, or other specific challenges, we're here for you. We look forward to giving you the tools to improve your overall health, whether you are a beginner or a seasoned exerciser.
​​​​​​​Count on our team of professionals to help you shift your routine and maintain your status once you have reached your goals. After all, it takes persistence to succeed and consistency to remain where you are. We welcome you to schedule an appointment and come see what we have to offer. Enjoy your first small group training session free of charge. You'll see that a healthier you is attainable with the help of F3 Fitness.
Don't just take our word for it… I've never stuck with any workout routine until I met Mike. He's a game changer. I learned how to work out safely without injuring myself while building strength. I stopped having to see my chiropractor. I've developed great cardio stamina, lost 10 pounds and at 53 years old I'm in the best shape of my life. AND IT'S REALLY FUN!!!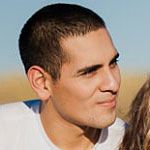 I have been working out with Mike for 2+ years 2x/week and I am in the best shape since playing college soccer. I played in an all day charity soccer tournament for the first time in 10 years. While it wasn't exactly the best soccer I ever played, I felt so strong and could run and physically keep up with others who have been consistently playing. I felt stronger than I have since playing in college...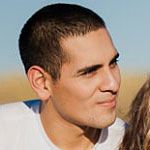 Having worked with Mike & the F3 Fitness Team for the last year, I can't recommend him highly enough as a trainer. To date, I'm down over 20lbs while improving muscle strength and I feel great. Even in group sessions, it's almost as if it's a personal workout. Check him out if you're itching for a great core workout. I still got a long ways to go, so I'll probably see you there. Thanks, Mike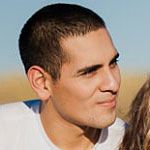 Great place. Great people. Excellent workouts and training. First time in a long time I actually look forward to working out!
Book an Appointment
We offer small group training, with classes kept to an ideal size to ensures the quality workout you desire, while providing sufficient interaction with others to keep the exercise fun and invigorating. Our one-on-one personal training is for fine-tuning, overcoming specific challenges, and meeting personal goals.
Achieve Your Fitness Goals
Flexible membership packages to suit all levels of training
Like & Subscribe on Facebook
Follow us on Instagram
Something is wrong.

Instagram token error.
Get Updates From F3
Stay up to date with events and deals at F3 Fitness
Call Us Today 617-294-6368