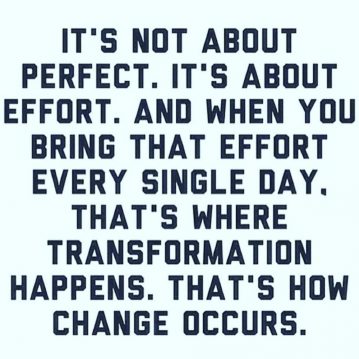 Beginning to exercise is a daunting and challenging task. Arguably the hardest part is the beginning of the process, both because you are trying to develop a new habit and because the workouts themselves will be very physically and mentally challenging. This post outlines some tips on how to start working out from scratch. 
Remind Yourself Why You Are Working Out 
When things get extremely difficult, losing sight of the reason you are doing it can be what leads you to quit. This is especially true with working out, as it can cause physical pain and mental frustration. Try to always be reminding yourself why you started working out. Think about your goals and what you want to achieve through this process.  
Create Attainable Goals
Try setting weekly S.M.A.R.T Goals(Specific, Measurable, Attainable, Relevant and Time Bound) that will help you achieve your long-term goals.   
Examples of these goals may be: 
Exercise 3 times this week for 1 hour.

 

Burn 1000 calories working out in a week.

 

Walk for 30 minutes 3 times this week.

 

Eat no processed foods this week. 

 
If you can compartmentalize the process into smaller chunks, your final goal will seem more attainable. Do your best to keep your mind on your goal, while not to focusing on how far you must go to reach that point. As well as making the process seem more achievable, it will make working out more pleasant. Smaller goals will give you more small victories to celebrate as you are exercising. Making yourself feel like you have accomplished something will help you stay motivated throughout the entire process.   
Have a Good Support System
No matter what we are trying to achieve, having a solid support system of people who love you is always helpful. Keep people nearby you whom you know can talk you out of quitting when you are feeling frustrated or who will help you get excited when you've achieved one of your goals.  
Try One-on-One Training
Part of this support system can be a personal trainer. F3 Fitness has many experienced fitness professionals who can help you overcome the fears of first beginning to work out, so that you can get on track to reach your final goal. They can create personalized exercise routines that best cater to your particular needs and abilities. They offer you a consultation as the first step so that they can take their time to get to know you, your history, and what you want out of this process. F3 Fitness has experience with rehabilitation, general workouts, interval training, and many other types of exercises. Contact the professionals at F3 Fitness to make an appointment for a free session and to begin your road to reaching your exercise goals.  
Try Small Group Training
Not looking to work in a one-on-one setting try small group training and work with a group of people working toward similar goals.